One-on-one consultations with award-winning writers and editors. Limited registration.
Introducing the Wild Writers Mentorship Program!
With award-winning writers Helen Humphreys & Andrew Westoll
+ Pamela Mulloy & Susan Scott of The New Quarterly
Are you seeking astute insight into your style or story? Do you crave good-natured, grounded support to polish off that manuscript? 
Take a deep dive into your work with our new Wild Writers Mentorship Program. Enrolment guarantees you one-on-one time with a seasoned writing professional who is committed solely to your work. Your creative writing mentor will study 2,000 words of your fiction or nonfiction work-in-progress, and discuss it with you in detail. Return to your project with specifics, clarity, and heart!
Our mentors are experienced at working in-depth with writers at all stages. Helen, Andrew, Pamela, and Susan have worked together in the past; they designed this program because they're keen to see writers succeed, and to feel fully supported by the process.
HELEN HUMPHREYS is an acclaimed and award-winning author of fiction, nonfiction and poetry. Her work includes novels Machine Without Horses, The Evening Chorus, Coventry and Afterimage. Her nonfiction includes The Ghost Orchard, The Frozen Thames, as well as the memoir Nocturne. She has won the Rogers Writers' Trust Fiction Prize, the Toronto Book Award, and has been a finalist for the Governor General's Award for Fiction, the Trillium Book Prize, the Lambda Literary Award and CBC Radio's Canada Reads. The recipient of the Harbourfront Festival Prize for literary excellence, Helen Humphreys lives in Kingston, Ontario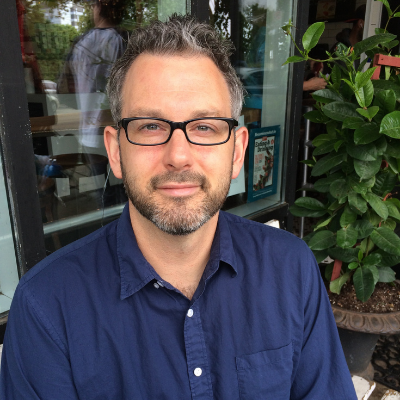 ANDREW WESTOLL is an award-winning author and professor whose writing explores our fraught, ever-evolving relationship with the natural world. His books include The Riverbones (2008), the Charles Taylor Prize-winning The Chimps of Fauna Sanctuary (2011), and The Jungle South of the Mountain (2016). His next book, The Zoo and You, explores the many enigmas of the modern zoo, and is forthcoming from Doubleday Canada. Andrew is Associate Professor, Teaching Stream, of Creative Writing and English at the University of Toronto Scarborough (UTSC), where in 2019 he won the annual UTSC Teaching Award, which recognizes sustained teaching excellence. He holds an MFA in Creative Writing from the University of British Columbia, is a Gold National Magazine Award winner, and his books have been published in the USA, UK, Australia and Poland.
SUSAN SCOTT has an ear for the personal, the edgy, and the uncommonly sublime. Her latest book, Body & Soul, is an anthology of unorthodox approaches to the sacred that Sarah Selecky calls "a revelation." A commitment to powerful, disruptive stories that inspire change led to joining Native Immigrant arts collective and to teaching in communities and classrooms from the West to the Great Lakes, New England, and the South. In her role as The New Quarterly's lead nonfiction editor (2012-9), she championed neglected voices and attracted National Magazine Award-wins that went on to Best Canadian- and Best American Essays. When not writing in cafés or biking home with groceries, she's consulting with artists, activists, and scholars for her next two books—one called Blood, Sand, Bread, and the other, an imperfect reckoning with land, language, family, and imperfect teaware.
PAMELA MULLOY is the editor of The New Quarterly and the creative director of the Wild Writers Literary Festival. She is also a writer with short fiction published in the UK and Canada. Her debut novel The Deserters was published by Véhicule Press in 2018.
Who is the mentorship suited for?
Creative writers at all levels who want full, honest feedback on a specific project. Please note that placements are limited to twenty participants!
How is the mentorship different from a class or workshop?
A mentor is a guide who is focused on your work and on helping you develop to your full creative potential. During your mentorship, you will work directly with a professional writer who cares about you and the quality of the work you are producing. This direct, thorough, and thoughtful feedback is what sets the mentorship program apart from group classes or workshops.
If you are interested in the mentorship program, we invite you to submit your application by Monday, November 16, using the form linked below. Placements will be confirmed by Monday, November 23, at which point payment of the $150 fee will be due. After your placement is confirmed, you will be connected with your mentor via email to submit an excerpt from a specific manuscript (2,000 words maximum) and a brief synopsis of your project (350 words maximum). 
Your mentor will then take time to delve into your writing. They will outline areas to strengthen and provide insights into how to move forward with your work, all while ensuring your voice is clear and confident. Once your mentor is ready to deliver feedback, the two of you will schedule a time to meet for a one-on-one, hour-long consultation via Zoom. The goal of the Wild Writers Mentorship Program is for mentees to leave with constructive, actionable feedback that is delivered in a positive and encouraging way. 
November 16: Applications are due. (Spots are limited to twenty participants!)
November 23: Placements are confirmed and payment is due.
November 30: Deadline for mentees to email excerpts and synopses to their mentor.
December 1-21: Mentors study submitted writing, schedule consultations, and meet with mentees via Zoom.
December 21: The 2020 mentorship program draws to a close.
What do I need for the application?
A working title of your project and a short synopsis (350 words) is required in your online application.
Successful applicants to the Wild Writers Mentorship Program will be required to pay a $150 fee. Payment is required only after placement is confirmed. 
If you face financial barriers but feel you would benefit from the Mentorship Program, please submit an application and be sure to fill out the "Bursary Consideration" section.
Who do I contact if I have more questions?
If you have questions about your application form or payment, please contact TNQ's Managing Editor, Emily Bednarz. 
If you have questions about the program, please contact Susan Scott. Susan directs the Wild Writers Mentorship Program.
Applications Are Now Closed!